Discover The Benefits Of Invisalign
posted: Jun. 26, 2022.
Orthodontic appliances are a great solution! Your Bayside and Bellmore, NY, family dentists offer Invisalign, a clear dental appliance. The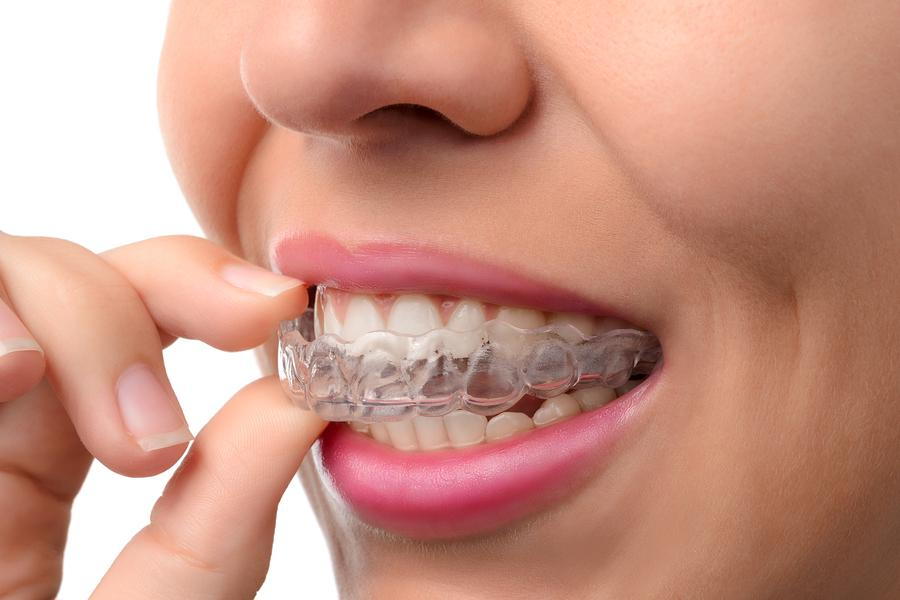 aligners are custom-made transparent trays that fit over teeth instead of being cemented or bonded, like metal braces.
More About Invisalign In Bayside And Bellmore
Unlike traditional braces, Invisalign is discreet. Invisalign consists of clear aligners. If a patient has minor tooth imperfections, like slightly crooked teeth, small gaps, or improperly positioned teeth Invisalign is a great option.
Invisalign works by applying forces to each tooth to place them in their proper position. The clear, flexible plastic is custom-designed using a specialized software. It is convenient for adults and teens.
The treatment can take anywhere from a couple months to a couple years depending on your dental needs, and consists of trays that fit your upper and bottom teeth. Trays should be worn for a minimum of 22 hours per day and can be removed if you have an event, but that's unnecessary since they're invisible.
Here are some benefits of using Invisalign:
Removable: This orthodontic appliance is removable to clean teeth, which improves oral hygiene.
 
Discreet: This invisible orthodontic treatment is important for social occasions, like weddings and proms.
 
Diet: Diet modifications are necessary when you have metal braces, but there aren't any food limitations for clear aligners.
 
Comfort: They are made of a thin, flexible material that doesn't irritate oral soft tissues of the mouth.
 
Teeth-Grinding Protection: They can also be used as night guards to protect teeth from excessive wear, teeth-clenching, or teeth grinding.
Caring For Aligners
In order to take proper care of your clear aligners, as mentioned above, you need to clean them out daily. Rinse them with lukewarm water and use a brush to remove food debris. Also, brush your teeth twice a day, at the very least, and floss at least once before bed.
Consultation
For more information about Invisalign, contact your family dentist at Silverman & Associates today!