My Blog
Posts for tag: celebrity smiles
By Silverman & Associates
April 17, 2020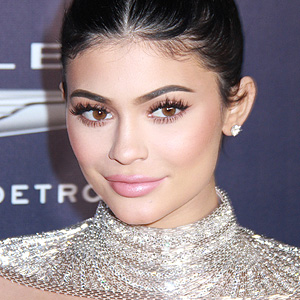 According to Forbes Magazine, Kylie Jenner is the world's youngest billionaire at age 22. Daughter of Caitlyn (Bruce) Jenner and Kris Jenner, Kylie is the founder and owner of the highly successful Kylie Cosmetics, and a rising celebrity in her own right. But even this busy CEO couldn't avoid an experience many young people her age go through each year: having her wisdom teeth removed.
At around 10 million removals each year, wisdom teeth extraction is the most common surgical procedure performed by oral surgeons. Also called the third molars, the wisdom teeth are in the back corners of the jaws, top and bottom. Most people have four of them, but some have more, some have fewer, and some never have any. They're typically the last permanent teeth to come in, usually between ages 17 and 25.
And therein lies the problem with wisdom teeth: Many times, they're coming in late on a jaw already crowded with teeth. Their eruption can cause these other teeth to move out of normal alignment, or the wisdom teeth themselves may not fully erupt and remain fully or partially within the gums (a condition called impaction). All of this can have a ripple effect, decreasing dental function and increasing disease risk.
As Kylie Jenner has just experienced, they're often removed when problems with bite or instances of diseases like tooth decay or gum disease begin to show. But not just when problems show: It's also been a common practice to remove them earlier in a kind of "preemptive strike" against dental dysfunction. But this practice of early wisdom teeth extraction has its critics. The main contention is that early extractions aren't really necessary from a medical or dental standpoint, and so patients are unduly exposed to surgical risks. Although negative outcomes are very rare, any surgical procedure carries some risk.
Over the last few years, a kind of middle ground consensus has developed among dentists on how to deal with wisdom teeth in younger patients. What has emerged is a "watch and wait" approach: Don't advise extraction unless there is clear evidence of developing problems. Instead, continue to monitor a young patient's dental development to see that it's progressing normally.
Taking this approach can lead to fewer early wisdom teeth extractions, which are postponed to a later time or even indefinitely. The key is to always do what's best for a patient's current development and future dental health.
Still, removing wisdom teeth remains a sound practice when necessary. Whether for a high school or college student or the CEO of a large company, wisdom teeth extraction can boost overall dental health and development.
If you would like more information about wisdom teeth and their impact on dental health, please contact us or schedule a consultation. To learn more, read the Dear Doctor magazine article "Wisdom Teeth: To Be or Not to Be?"
By Silverman & Associates
March 08, 2020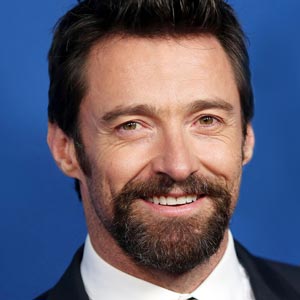 To anyone immersed in the "X-Men Universe" Hugh Jackman will always be Wolverine, a role he played in seven movies. But there's more to this Australian actor than mutant bone claws and mutton chops that would make Elvis envious. Jackman has also starred in over 20 non-superhero films, including Les Misérables, for which he won a Golden Globe. He is also a Tony award-winning Broadway performer—with a winning smile.
With his famed character Logan/Wolverine fading in the rearview mirror, Jackman has returned to his musical roots. He will play Harold Hill in the Broadway revival of The Music Man, set to open in Fall 2020. And since May 2019 he's been on world tour with Hugh Jackman: The Man. The Music. The Show., featuring Jackman and a supporting cast performing songs from favorite shows and films, including Les Misérables and the 2017 hit The Greatest Showman.
The Show, with 90 planned stops throughout Europe, North America and Oceania, is a decidedly different "universe" from the X-Men. As Wolverine, Jackman could get away with a scruffier look. But performing as Jean Valjean or the bigger-than-life P.T. Barnum, he has to bring a vastly different look to the role, which brings us to Jackman's teeth…
Once upon a time, Jackman's teeth were an unflattering gray—definitely not a good look for stage or film. So with the help of his dentist, Jackman set about upgrading his smile with teeth whitening. Teeth whitening is a great way to take a dull, stained smile and turn up the volume on its brightness—and attractiveness—a notch or two. A dentist applies a bleaching solution that stays in contact with the teeth for a few minutes. The process is often aided by special lighting.
A professional application is especially desirable if, like Jackman, you want "Goldilocks" brightness: not too little, not too much, but just right for you. Dentists can precisely control the tint level to get a brighter but more naturally looking white. Of course, you can also get a dazzling "Hollywood" smile if you so desire.
And although the effect of teeth whitening isn't permanent, a dental application can last a while, depending on how well you manage foods and beverages that stain teeth. With a touchup now and then, you may be able to keep your brighter smile for years before undergoing the full procedure again.
One important note, though: This technique only works with outer enamel staining. If the discoloration originates from within the tooth, the bleaching agent will have to be placed internally, requiring access to the inside of the tooth. An alternative would be porcelain veneers to mask the discoloration, an option that also works when there is ultra-heavy enamel staining.
If you're tired of your dull smile, talk with us about putting some pizzazz back into it. Teeth whitening could be your way to get a smile worthy of Broadway.
If you would like more information about teeth whitening, please contact us or schedule a consultation. To learn more, read the Dear Doctor magazine articles "Teeth Whitening" and "Whitening Traumatized Teeth."
By Silverman & Associates
January 28, 2020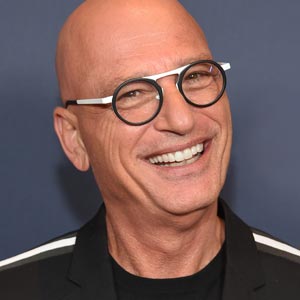 You probably wouldn't be surprised to hear that someone playing hockey, racing motocross or duking it out in an ultimate fighter match had a tooth knocked out. But acting in a movie? That's exactly what happened to Howie Mandel, well-known comedian and host of TV's America's Got Talent and Deal or No Deal. And not just any tooth, but one of his upper front teeth—with the other one heavily damaged in the process.
The accident occurred during the 1987 filming of Walk Like a Man in which Mandel played a young man raised by wolves. In one scene, a co-star was supposed to yank a bone from Howie's mouth. The actor, however, pulled the bone a second too early while Howie still had it clamped between his teeth. Mandel says you can see the tooth fly out of his mouth in the movie.
But trooper that he is, Mandel immediately had two crowns placed to restore the damaged teeth and went back to filming. The restoration was a good one, and all was well with his smile for the next few decades.
Until, that is, he began to notice a peculiar discoloration pattern. Years of coffee drinking had stained his other natural teeth, but not the two prosthetic ("false") crowns in the middle of his smile. The two crowns, bright as ever, stuck out prominently from the rest of his teeth, giving him a distinctive look: "I looked like Bugs Bunny," Mandel told Dear Doctor—Dentistry & Oral Health magazine.
His dentist, though, had a solution: dental veneers. These thin wafers of porcelain are bonded to the front of teeth to mask slight imperfections like chipping, gaps or discoloration. Veneers are popular way to get an updated and more attractive smile. Each veneer is custom-shaped and color-matched to the individual tooth so that it blends seamlessly with the rest of the teeth.
One caveat, though: most veneers can look bulky if placed directly on the teeth. To accommodate this, traditional veneers require that some of the enamel be removed from your tooth so that the veneer does not add bulk when it is placed over the front-facing side of your tooth. This permanently alters the tooth and requires it have a restoration from then on.
In many instances, however, a "minimal prep" or "no-prep" veneer may be possible, where, as the names suggest, very little or even none of the tooth's surface needs to be reduced before the veneer is placed. The type of veneer that is recommended for you will depend on the condition of your enamel and the particular flaw you wish to correct.
Many dental patients opt for veneers because they can be used in a variety of cosmetic situations, including upgrades to previous dental work as Howie Mandel experienced. So if slight imperfections are putting a damper on your smile, veneers could be the answer.
If you would like more information about veneers and other cosmetic dental enhancements, please contact us or schedule a consultation. To learn more, read the Dear Doctor magazine articles "Porcelain Veneers" and "Porcelain Dental Crowns."