My Blog
Posts for tag: dental injury
By Silverman & Associates
January 22, 2021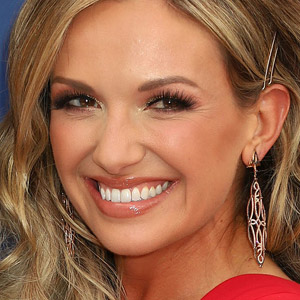 Performing for an awards show is a quite a feather in an entertainer's cap. So, up-and-coming country music star Carly Pearce was obviously excited when she gained a slot on last November's Country Music Awards. But an accident a couple of weeks before the event almost derailed her opportunity when she fell and knocked out two of her front teeth.
Fortunately, Pearce took quick action and, thanks to a skilled dental and medical team, was able to put her mouth back together before the show. Those watching her perform her hit single, "I Hope You're Happy Now," as she smiled broadly would never have known otherwise about her traumatic emergency if she hadn't spilled the beans.
Orofacial injuries can happen to anyone, not just entertainers. You or someone you love could face such an injury from a motor vehicle accident, hard sports contact or, like Pearce, a simple slip and fall. But if you also act quickly like Pearce, you may be able to minimize the injury's long-term impact on dental health and appearance.
Here are some guidelines if you suffer a dental injury:
Collect any tooth fragments. Dental injuries can result in parts of teeth—or even a whole tooth—coming out of the mouth. It may be possible, though, to use those fragments to repair the tooth. Try to retrieve and save what you can, and after rinsing off any debris with cold water, place the fragments in a container with milk.
Re-insert a knocked-out tooth. You can often save a knocked-out tooth by putting it back in its socket as soon as possible. After cleaning off any debris, hold the tooth by its crown (never the root) and place it back in the empty socket. Don't fret over getting it in perfectly—your dentist will assist its placement later. Place a piece of clean cloth or cotton over the tooth and have the injured person bite down gently but firmly to hold it in place.
See the dentist ASAP. You should immediately see a dentist if any tooth structure has been damaged, or if a tooth is loose or has been moved out of place. If you're not sure, call your dentist to see if you should come on in or if you can wait. If a dentist is not available, go immediately to an emergency room or clinic. With many dental injuries, the longer you wait, the more likely the teeth involved won't survive long-term.
A dental injury could happen in a flash, with consequences that last a lifetime. But if, like Carly Pearce, you take prompt action and obtain necessary dental care, you could save an injured tooth—and the smile that goes with it.
If you would like more information about dental injuries, please contact us or schedule a consultation. To learn more, read the Dear Doctor magazine article "The Field-Side Guide to Dental Injuries."
By Silverman & Associates
September 24, 2020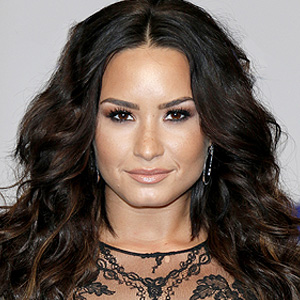 Singer and actor Demi Lovato has a new claim to fame: formidable martial artist. When she is not in the recording studio, on stage or in front of the camera, Lovato can often be found keeping in shape at Jay Glazer's Hollywood (California) gym. Glazer, who is best known as a sports journalist, also runs conditioning programs for professional athletes and celebrities based on mixed martial arts. On March 6, Glazer got more than he bargained for when 5'3" Lovato stepped into the ring and knocked out his front tooth.
Glazer reportedly used super glue to put his tooth back together. Not a good idea! While it may not be convenient to drop everything and get to the dental office, it takes an expert to safely treat a damaged tooth. If you glue a broken tooth, you risk having to undergo major work to correct your temporary fix—it's no easy task to "unglue" a tooth, and the chemicals in the glue may damage living tooth tissue as well as the surrounding gum and bone.
Would you know what to do in a dental emergency? Here are some guidelines:
If you chip a tooth, save the missing piece if possible. We may be able to reattach it.
If your tooth is cracked, rinse your mouth with warm water, but don't wiggle the tooth around or bite down on it. If it's bleeding, hold clean gauze to the area and call our office.
If your tooth is knocked loose or is pushed deeper into the socket, don't force the tooth back into position on your own. Immediate attention is very important.
If your tooth is knocked out, there's a chance it can be reattached. Pick up the tooth while being careful not to touch the root. Then rinse it off and have either someone place into its socket, or place it against the inside of your cheek or in a glass of milk. Please call the office immediately or go to a hospital.
What's the best thing to do in an emergency? Call us right away, and DON'T super glue your tooth! You can prevent worse problems by letting a professional handle any dental issues. And if you've been living with a chipped, broken or missing tooth, call us to schedule an appointment for a consultation—there are several perfectly safe ways to restore your smile. Meanwhile, if you practice martial arts to keep in shape, think twice before getting into the ring with Demi Lovato!
To learn more, read the Dear Doctor articles "Trauma & Nerve Damage to Teeth" and "Saving New Permanent Teeth After Injury."