My Blog
Posts for tag: gum disease
By Silverman & Associates
November 28, 2021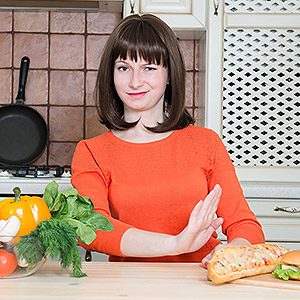 You're doing the right things to avoid the return of gum disease: brushing and flossing every day, dental visits on a regular basis and watching for symptoms of another infection. But while you're at it, don't forget this other important part of gum disease prevention—your diet.
In relation to oral health, not all foods are alike. Some can increase inflammation, a major factor with gum disease; others strengthen teeth and gums. Carbohydrates in particular are a key part of this dynamic.
The body transforms these biomolecules of carbon, hydrogen and oxygen into the sugar glucose as a ready source of energy. But glucose levels in the bloodstream must be strictly controlled to avoid a harmful imbalance.
When elevated the body injects the hormone insulin into the bloodstream to bring glucose levels into normal range. Eventually, though, regular injections of insulin in high amounts in response to eating carbs—known as "spikes"—can increase inflammation. And, inflammation in turn increases the risk and severity of gum infections.
So, why not cut out carbohydrates altogether? That might be akin to throwing out the proverbial baby with the bath water. A wide range of carbohydrates, particularly fruits and vegetables, are a rich source of health-enhancing nutrients.
It's better to manage your carbohydrate consumption by taking advantage of one particular characteristic: Not all carbohydrates affect the body in the same way. Some cause a higher insulin response than others according to a scale known as the glycemic index. It's better, then, to eat more of the lower glycemic carbohydrates than those at the higher end.
One of the latter you'll definitely want to restrict is refined sugar—which also happens to be a primary food source for bacteria. You'll also want to cut back on any refined or processed foods like chips, refined grains or pastries.
Conversely, you can eat more of a number of low glycemic foods, most characterized as "whole", or unprocessed, like fresh fruits and vegetables, or whole grains like oatmeal. You should still, however, eat these in moderation.
Better control over your carbohydrate consumption is good for your health overall. But it's especially helpful to your efforts to keep gum disease at bay.
If you would like more information on nutrition and your oral health, please contact us or schedule an appointment for a consultation. You can also learn more about this topic by reading the Dear Doctor magazine article "Carbohydrates Linked to Gum Disease."
By Silverman & Associates
October 14, 2020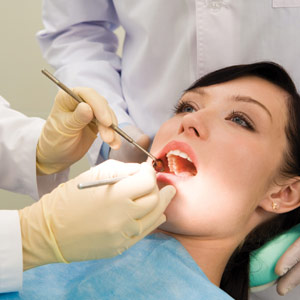 Surgical treatment for periodontal (gum) disease can go a long way toward restoring your mouth to good health; however, it does not change your susceptibility to the disease. That's why we recommend that you come in regularly for periodontal cleanings after your treatment. Here are some frequently asked questions about keeping your mouth healthy after gum disease treatment.
How often do I have to come in for periodontal cleanings?
There's no "one-size-fits-all" answer to that question: It really depends on your individual situation. For example, some individuals may have a more aggressive form of periodontal disease that requires more frequent periodontal maintenance (PM) treatments to maintain control. Others may have greater success controlling the buildup of disease-causing plaque with at-home oral hygiene measures, and therefore need PM less often. However, for people with a history of periodontal disease, getting PM treatments at a three-month interval may be a good starting point.
What happens at a periodontal maintenance appointment?
A thorough cleaning of the crown and root surfaces of the teeth, aimed at removing sticky plaque and hardened dental calculus (tartar), is a big part of PM treatments — but there's much more. You'll also receive a thorough clinical examination (including oral cancer screening), a review of your medical history, and x-rays or other diagnostic tests if needed. The status of any ongoing periodontal disease will be carefully monitored, as will your success at maintaining good oral hygiene. Decisions about further treatment will be based on the results of this examination.
What else can I do to keep gum disease at bay?
Keeping your oral hygiene in top-notch condition — which includes effective brushing and flossing every day — can go a long way toward controlling gum disease.  In addition, you can reduce risk factors by quitting tobacco use and eating a more balanced diet. And since inflammatory conditions like diabetes, arthritis and cardiovascular disease can make periodontal disease worse (and vice versa), keeping these conditions under control will greatly benefit both your oral health and your overall health.
If you have additional questions about maintaining oral health after gum disease treatment, contact us or schedule an appointment.