My Blog
Posts for tag: oral health
By Silverman & Associates
May 17, 2020
The month of May blossoms annually with commencement ceremonies honoring students graduating from high schools, colleges and universities. For each graduate, the occasion represents a major milestone along their road to adulthood. It's also an appropriate time to assess their dental development.
Although our teeth and gums continue to change as we age, the greatest change occurs during the first two decades of life. In that time, humans gain one set of teeth, lose it, and then gain another in relatively rapid succession. The new permanent teeth continue to mature, as do the jaws, up through the time many are graduating from college.
Of course, you don't have to be in the process of receiving a diploma to "graduate" from adolescent to adult. If you are in that season, here are a few things regarding your dental health that may deserve your attention.
Wisdom teeth. According to folklore, the back third molars are called wisdom teeth because they usually erupt during the transition from a "learning" child to a "wise" adult. Folklore aside, though, wisdom teeth are often a source for dental problems: The last to come in (typically between ages 17 and 25), wisdom teeth often erupt out of alignment in an already crowded jaw, or are impacted and remain hidden below the gums. To avoid the cascade of problems these issues can cause, it may be necessary to remove the teeth.
Permanent restorations. Though not as often as in adults, children and teens can lose teeth to disease, injury or deliberate removal. Because the jaw is still in development, dental implants are not generally advisable. Instead, patients under twenty often have temporary restorations like partial dentures or bonded bridges. As the jaws reach full maturity in a young adult's early 20s, it's often a good time to consider a permanent implant restoration.
Smile makeovers. An upcoming graduation is also a great reason to consider cosmetic smile upgrades. When it comes to improving a smile, the sky's the limit—from professional teeth whitening for dull teeth to porcelain veneers or crowns to mask dental imperfections. It's also not too late to consider orthodontics: Braces or the increasingly popular clear aligners can straighten almost anyone's teeth at any age, as long as the person is in reasonably good health.
This may also be a good time to update your own personal care. Regular dental visits, along with daily brushing and flossing, are the foundation stones for keeping your teeth and gums healthy throughout your life. So, as you "commence" with this new chapter in your life, make a dental appointment now to "commence" with a renewed commitment to your dental health.
If you would like more information about adult dental care, please contact us or schedule a consultation. To learn more, read the Dear Doctor magazine articles "Wisdom Teeth" and "Teenagers & Dental Implants."
By Silverman & Associates
May 07, 2020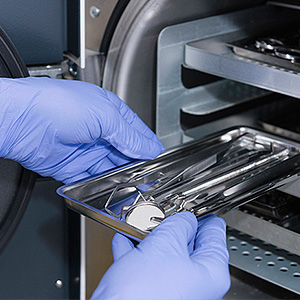 During this year's National Public Health Week in April, health issues like vaping and the opioid crisis are taking a back seat to what is front and center on everyone's mind: the novel coronavirus (COVID-19). This highly contagious viral infection is upending business as usual for most of the world in a way unlike anything we've experienced. Nothing is "normal" right now, including dental care.
As with other aspects of daily life, you can expect disruptions in dental care because of COVID-19, especially involving routine visits. But with that said, we're working hard to ensure your teeth and gums aren't overlooked during this global crisis. We are here for you, so please call us for any questions you may have, and especially if you are experiencing dental pain.
If you do need to visit the dentist for treatment, you might be concerned about potentially exposing yourself or others to COVID-19. Like every business that interacts with the public and especially all healthcare providers, dental offices are implementing extra precautions during this time to protect both patients and staff against infection.
This isn't something new: The dental profession as a whole has strict protocols for preventing infection that have been in place for several years. Infection control is a top priority for dentists at all times, not just during outbreaks like COVID-19. Here are some of the things we do—and are expanding because of the novel coronavirus—to keep you safe during dental appointments.
Barrier protection. Dental providers routinely use disposable items like gloves, face masks or eyewear to prevent disease spread during procedures that involve close contact with patients. For extra precautions with COVID-19, we're adding more of this type of barrier protection.
Sterilization and waste disposal. Instruments and equipment that we use repeatedly are thoroughly sterilized to remove all microorganisms, including coronavirus, from their surfaces. For disposable items used during treatment, we keep these separate from common waste and dispose of them according to strict protocols for handling bio-medical waste.
Disinfection. Even though the main pathway for spreading COVID-19 is through respiratory droplets in the air, we're continually disinfecting office and treatment surfaces that the virus might potentially contaminate. In doing so, we're using substances recommended by the U.S. Centers for Disease Control (CDC). By the way, you can find a list of such products at //www.americanchemistry.com/Novel-Coronavirus-Fighting-Products-List.pdf.
These are uncertain times for all of us. But while we're cooperating with social distancing and other measures to slow the spread of COVID-19, we're still here partnering with you to keep your family's teeth and gums healthy.
If you would like more information about special dental precautions during this time, don't hesitate to contact us. To learn more, read the Dear Doctor magazine article "Infection Control in the Dental Office."
By Silverman & Associates
February 27, 2020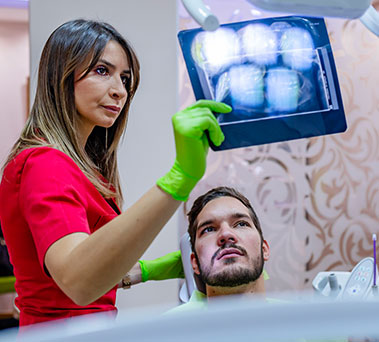 There's a "file" on you at your dentist's office: Every visit you've made—from regular cleanings to major dental work—has been recorded, noted and preserved for posterity.
If that gives you the shivers, it's actually not as "Big Brother" as it sounds—in fact, it's critical to your continuing care. A busy dental office depends on accurate records to ensure their individual patients' treatment strategies are up to date. They also contain key information about a patient's overall health, which might overlap into their dental care.
Your records are also important if you change providers, something that ultimately happens to most of us. Your dentist may retire or relocate (or you will); or, unfortunately, you may grow dissatisfied with your care and seek out a new dentist.
Whatever your reason for changing providers, your care will be ahead of the game if your new dentist has access to your past dental records and history. Otherwise, they're starting from square one learning about your individual condition and needs, which could have an impact on your care. For example, if your new dentist detects gum disease, having your past records can inform him or her about whether to be conservative or aggressive in the treatment approach to your case.
It's a good idea then to have your records transferred to your new provider. By federal law you have a right to view them and receive a copy of them, although you may have to pay the dentist a fee to defray the costs of printing supplies and postage. And, you can't be denied access to your records even if you have an outstanding payment balance.
Rather than retrieve a copy yourself, you can ask your former provider to transfer your records to your new one. Since many records are now in digital form, it may be possible to do this electronically. And, if you're feeling awkward about asking yourself, you can sign a release with your new provider and let them handle getting your records for you.
Making sure there's a seamless transfer of your care from one provider to another will save time and treatment costs in the long-run. It will also ensure your continuing dental care doesn't miss a beat.
If you would like more information on managing your dental care, please contact us or schedule an appointment for a consultation. You can also learn more about this topic by reading the Dear Doctor magazine article "Why Your Dental Records Should Follow You."