My Blog
Posts for tag: wisdom teeth
By Silverman & Associates
September 19, 2021
There are plenty of hilarious videos of groggy patients coming out of wisdom teeth surgery to keep you occupied for hours. While many of these have turned everyday people into viral video stars, every now and then it really is someone famous. Recently, that someone was Seattle Seahawks quarterback Russell Wilson.
The NFL star underwent oral surgery to remove all four of his third molars (aka wisdom teeth). His wife, performer and supermodel, Ciara, caught him on video as he was wheeled to recovery and later uploaded the clip to Instagram. As post-wisdom teeth videos go, Wilson didn't say anything too embarrassing other than, "My lips hurt."
Funny videos aside, though, removing wisdom teeth is a serious matter. Typically, the third molars are the last permanent teeth to erupt, and commonly arrive late onto a jaw already crowded with other teeth. This increases their chances of erupting out of alignment or not erupting at all, remaining completely or partially submerged within the gums.
This latter condition, impaction, can put pressure on the roots of adjacent teeth, can cause abnormal tooth movement resulting in a poor bite, or can increase the risk of dental disease. For that reason, it has been a common practice to remove wisdom teeth preemptively, even if they aren't showing any obvious signs of disease.
In recent years, though, dentists have become increasingly nuanced in making that decision. Many will now leave wisdom teeth be if they have erupted fully and are in proper alignment, and they don't appear to be diseased or causing problems for other teeth.
The best way to make the right decision is to closely monitor the development of wisdom teeth throughout childhood and adolescence. If signs of any problems begin to emerge, it may become prudent to remove them, usually between the ages of 16 and 25. Because of their location and root system, wisdom teeth are usually removed by an oral surgeon through one of the most common surgeries performed each year.
This underscores the need for children to see a dentist regularly, beginning no later than their first birthday. It's also a good idea for a child to undergo an orthodontic evaluation around age 6. Both of these types of exams can prove helpful in deciding on what to do about the wisdom teeth, depending on the individual case.
After careful monitoring throughout childhood and adolescence, the best decision might be to remove them.  If so, take it from Russell Wilson: It's worth becoming the star of a funny video to protect both current and future dental health.
If you would like more information about wisdom teeth removal, please contact us or schedule a consultation. To learn more, read the Dear Doctor magazine article "Wisdom Teeth."
By Silverman & Associates
April 17, 2020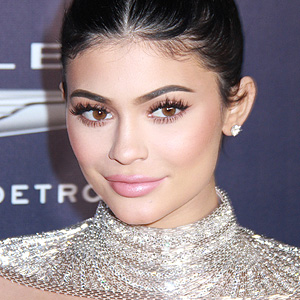 According to Forbes Magazine, Kylie Jenner is the world's youngest billionaire at age 22. Daughter of Caitlyn (Bruce) Jenner and Kris Jenner, Kylie is the founder and owner of the highly successful Kylie Cosmetics, and a rising celebrity in her own right. But even this busy CEO couldn't avoid an experience many young people her age go through each year: having her wisdom teeth removed.
At around 10 million removals each year, wisdom teeth extraction is the most common surgical procedure performed by oral surgeons. Also called the third molars, the wisdom teeth are in the back corners of the jaws, top and bottom. Most people have four of them, but some have more, some have fewer, and some never have any. They're typically the last permanent teeth to come in, usually between ages 17 and 25.
And therein lies the problem with wisdom teeth: Many times, they're coming in late on a jaw already crowded with teeth. Their eruption can cause these other teeth to move out of normal alignment, or the wisdom teeth themselves may not fully erupt and remain fully or partially within the gums (a condition called impaction). All of this can have a ripple effect, decreasing dental function and increasing disease risk.
As Kylie Jenner has just experienced, they're often removed when problems with bite or instances of diseases like tooth decay or gum disease begin to show. But not just when problems show: It's also been a common practice to remove them earlier in a kind of "preemptive strike" against dental dysfunction. But this practice of early wisdom teeth extraction has its critics. The main contention is that early extractions aren't really necessary from a medical or dental standpoint, and so patients are unduly exposed to surgical risks. Although negative outcomes are very rare, any surgical procedure carries some risk.
Over the last few years, a kind of middle ground consensus has developed among dentists on how to deal with wisdom teeth in younger patients. What has emerged is a "watch and wait" approach: Don't advise extraction unless there is clear evidence of developing problems. Instead, continue to monitor a young patient's dental development to see that it's progressing normally.
Taking this approach can lead to fewer early wisdom teeth extractions, which are postponed to a later time or even indefinitely. The key is to always do what's best for a patient's current development and future dental health.
Still, removing wisdom teeth remains a sound practice when necessary. Whether for a high school or college student or the CEO of a large company, wisdom teeth extraction can boost overall dental health and development.
If you would like more information about wisdom teeth and their impact on dental health, please contact us or schedule a consultation. To learn more, read the Dear Doctor magazine article "Wisdom Teeth: To Be or Not to Be?"