My Blog
Posts for category: Uncategorized
By Silverman & Associates
May 07, 2020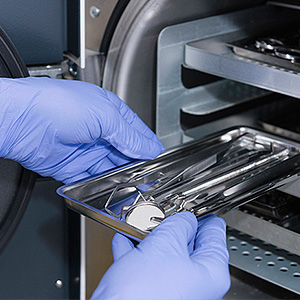 During this year's National Public Health Week in April, health issues like vaping and the opioid crisis are taking a back seat to what is front and center on everyone's mind: the novel coronavirus (COVID-19). This highly contagious viral infection is upending business as usual for most of the world in a way unlike anything we've experienced. Nothing is "normal" right now, including dental care.
As with other aspects of daily life, you can expect disruptions in dental care because of COVID-19, especially involving routine visits. But with that said, we're working hard to ensure your teeth and gums aren't overlooked during this global crisis. We are here for you, so please call us for any questions you may have, and especially if you are experiencing dental pain.
If you do need to visit the dentist for treatment, you might be concerned about potentially exposing yourself or others to COVID-19. Like every business that interacts with the public and especially all healthcare providers, dental offices are implementing extra precautions during this time to protect both patients and staff against infection.
This isn't something new: The dental profession as a whole has strict protocols for preventing infection that have been in place for several years. Infection control is a top priority for dentists at all times, not just during outbreaks like COVID-19. Here are some of the things we do—and are expanding because of the novel coronavirus—to keep you safe during dental appointments.
Barrier protection. Dental providers routinely use disposable items like gloves, face masks or eyewear to prevent disease spread during procedures that involve close contact with patients. For extra precautions with COVID-19, we're adding more of this type of barrier protection.
Sterilization and waste disposal. Instruments and equipment that we use repeatedly are thoroughly sterilized to remove all microorganisms, including coronavirus, from their surfaces. For disposable items used during treatment, we keep these separate from common waste and dispose of them according to strict protocols for handling bio-medical waste.
Disinfection. Even though the main pathway for spreading COVID-19 is through respiratory droplets in the air, we're continually disinfecting office and treatment surfaces that the virus might potentially contaminate. In doing so, we're using substances recommended by the U.S. Centers for Disease Control (CDC). By the way, you can find a list of such products at //www.americanchemistry.com/Novel-Coronavirus-Fighting-Products-List.pdf.
These are uncertain times for all of us. But while we're cooperating with social distancing and other measures to slow the spread of COVID-19, we're still here partnering with you to keep your family's teeth and gums healthy.
If you would like more information about special dental precautions during this time, don't hesitate to contact us. To learn more, read the Dear Doctor magazine article "Infection Control in the Dental Office."
By Silverman & Associates
January 15, 2015
At Silverman & Associates we pride ourselves in providing the best dental care in a comfortable, fun, and friendly environment! Most of all, our team is proud to offer a wide selection of dental services all at our office. These services range from periodic dental exams, cleanings, x-­rays, implants, root canals, and other surgical procedures.
We have three General Dentists, Dr. Barry Silverman, Dr. Matthew Siegel, and Dr. Salvador Gales; an Orthodontist, Dr. Laura Sotomayor; and two Endodontists, Dr. Brian Webber and Dr. William Brownstein. Our team works together to provide comprehensive dental care.
Dr. Silverman has been practicing for over 13 years in Bellmore and over 30 years in Bayside. Throughout his career in serving the community, he has always made sure to surround himself with an all-­‐star team who enjoy working together.
Our goal is to make going to the dentist convenient. That is why we have two locations, are available six days per week, and provide all of your dental needs under one roof. Dentistry is a rapidly changing field, so we make sure to stay up to date with the latest dental technologies. These updates include, but are not limited to the use of digital radiography, lasers, and the Velscope as an adjunctive in our oral cancer screenings. Each state-­of-­the-­art operatory is outfitted with a television to maximize our patients' comfort.
We look forward to having you visit our office and join our dental family. Please feel free to call us (516-­781-­9700 Bellmore, NY) (718-­225-­0515 Bayside, NY) or visit our website at www.DrSilvermanAssociates.com!
Welcome to the Blog of Silverman & Associates.
Whether you are an existing patient or searching for a dentist in the Bayside or Bellmore, NY areas, we're excited you are here. With the dental industry advancing, we recognize the importance of keeping our patients and visitors up to date with all of the new and exciting things taking place in our practices.
As we move forward with our blog, we hope to promote dental awareness as a vital part of your health and lifestyle. Here you will find a variety of articles and topics including dental news, advancements in dental technology and treatments, practical oral health advice and updates from our practice.
We hope you find our blog to be helpful, engaging and informative to ensure your best dental health.
As always, feel free to contact either of our Silverman & Associates offices with any dental questions or concerns.
-- Silverman & Associates.